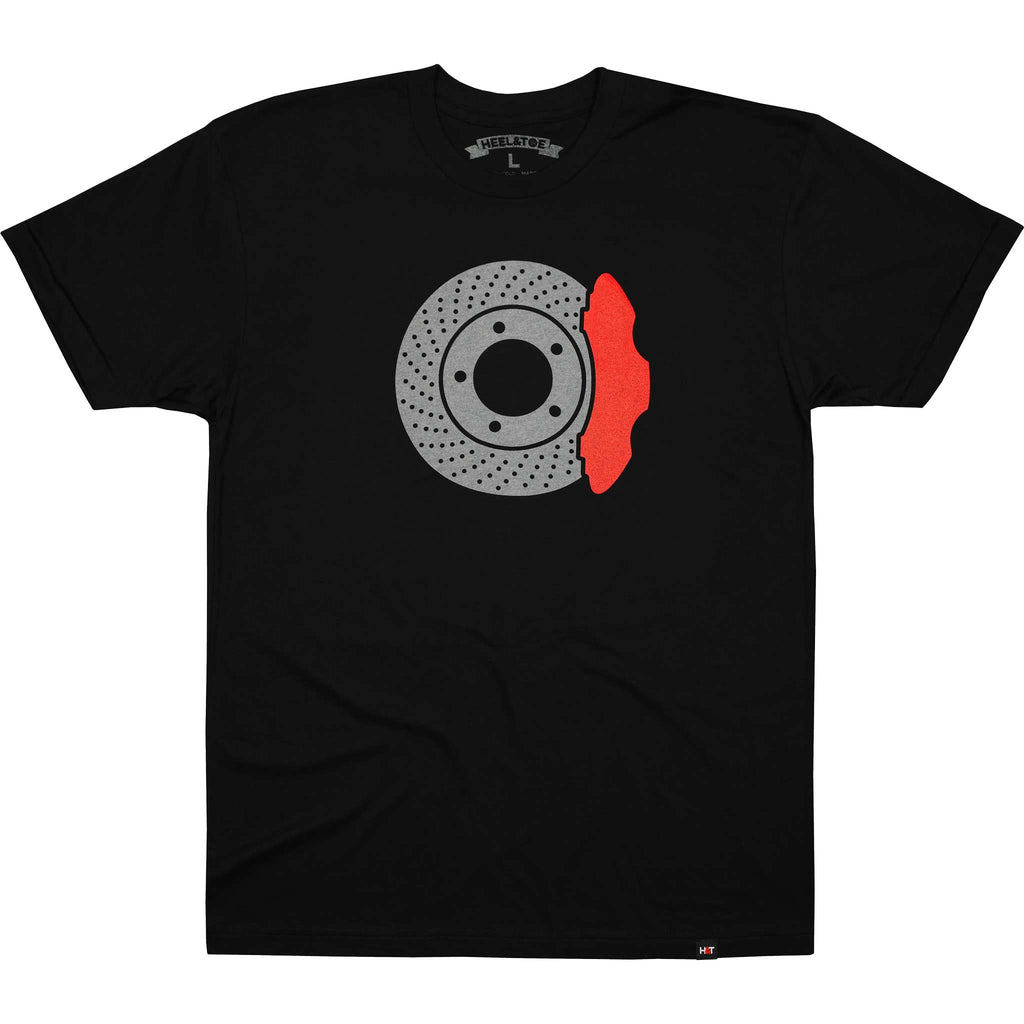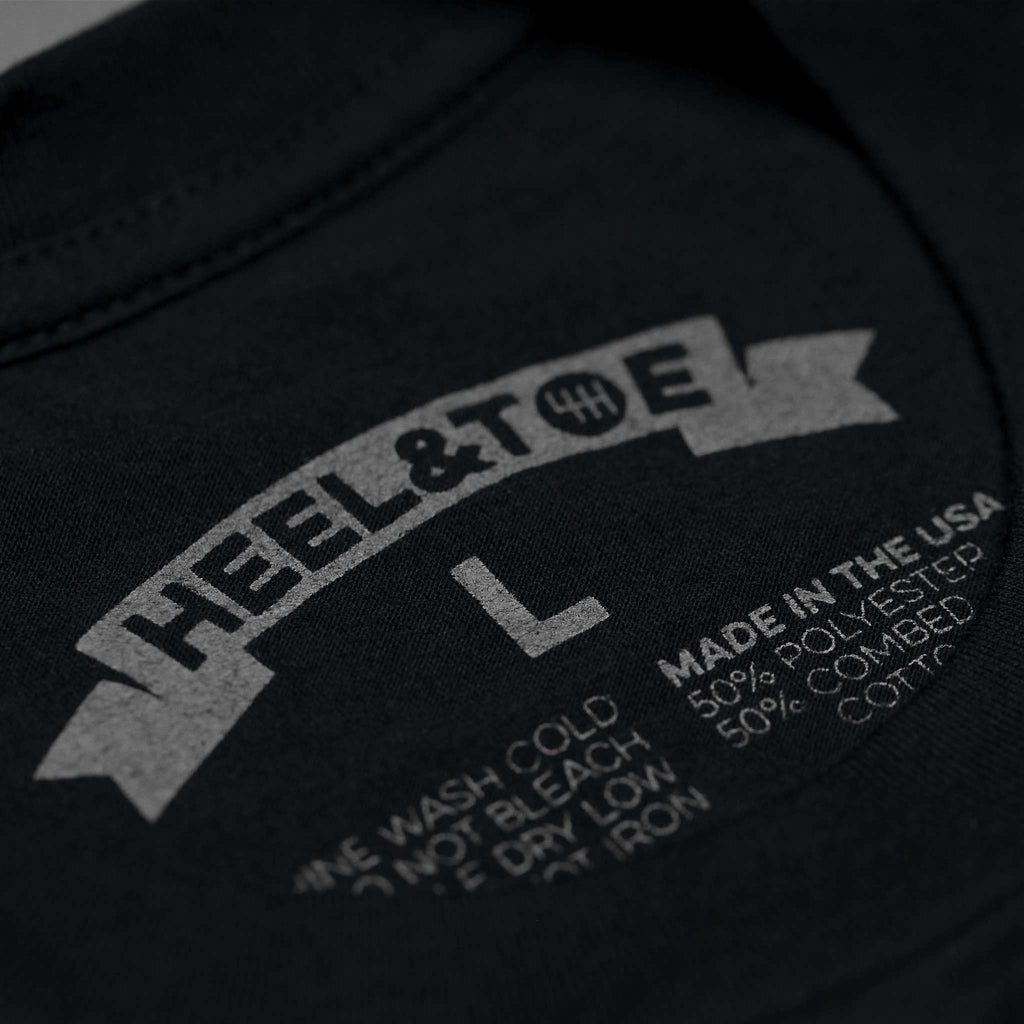 Brake Shirt (Red)
Brakes don't get the same fanfare that engines do, but they are an equally essential part of a spirited drive. We've isolated the mechanical beauty of a drilled rotor and painted caliper in a tribute to the stopping power of big brakes—the faster you slow down, the faster you can go. Made with a bright red caliper to denote your tribe. Yellow and blue calipers also available.
Made in the USA
Silky-soft premium Los Angeles Apparel Poly-Blend shirt
Printed collar 'tag' replaces itchy fabric tag
Embroidered H&T hem tag for bespoke feel
You like details? So do we:
The Shirt
We use a 50/50 Los Angeles Apparel shirt for this design, made proudly sweatshop-free in the United States. An ultra-soft, ultra-comfy shirt that feels like you've owned it for years the moment you put it on, and for years to come. Sure, these cost us a few more dollars than other brands, but we believe the premium quality is worth every penny. This shirt is a middle ground between the Tri-Blend and 100% Cotton shirts—blending the two fabrics (50% Polyester and 50% Ring-Spun Cotton) increases strength, decreases weight, and adds softness and breathability.
 The Printing
This shirt is silk-screened by skilled craftsmen in Portland, Oregon, and is our first to use both discharge and plastisol inks. The caliper print uses red plastisol ink on top of a base-layer of white ink to get a truly bright, saturated print just like a painted caliper. We use a discharge ink for the rotor print to create a fun juxtaposition, mirroring the contrasting textures of the real-life objects. Unlike plastisol inks which place a layer of plastic-like ink on the surface, discharge inks actually dye the fibers of the fabric. This leaves a printed area that is light and soft to the touch and bleaches the original dye from the organic fabric; this creates a distinct heathered effect when used on poly-blend fabric, giving the print a broken-in or vintage feel.
Every order includes our H&T Sticker Card for free.
Shirt pictured is size large after being washed.
This design is also available on: